After winning the Partner of the Year award in the Application & Infrastructure category in 2021, Moresi.com is once again among the best Microsoft partners in Switzerland and the only one in Ticino with this recognition. 
Moresi.com is proud to announce it has earned the title of Microsoft Swiss Infrastructure Partner of the Year 2022. This achievement is in recognition of the efforts made throughout this year to accompany companies on their digitisation journey through Microsoft solutions and technologies and in particular by building Azure-based infrastructures.
« It was by no means easy, nor obvious, to be confirmed again as one of the best Microsoft partners in Switzerland – says Nicola Moresi, CEO of Moresi.com – Therefore, we are even more honoured by this award, which once again places us among the leading Microsoft partners in Ticino. We have reached this great milestone thanks to the dedication, passion and professionalism of our entire team. This award is the result of everyone's commitment and great teamwork».
« Over the years, we have developed and cultivated a real and concrete collaboration with Microsoft based on a relationship of mutual trust – adds Andrea Nazari, Director of Moresi.com – This award is also the culmination of this common journey. So, a heartful thanks also goes to the entire Microsoft Switzerland team that has helped us in supporting our customers' growth, to the customers themselves who have chosen us, and to all the other partners with whom we collaborate on a daily basis to offer an ever-widening range of services».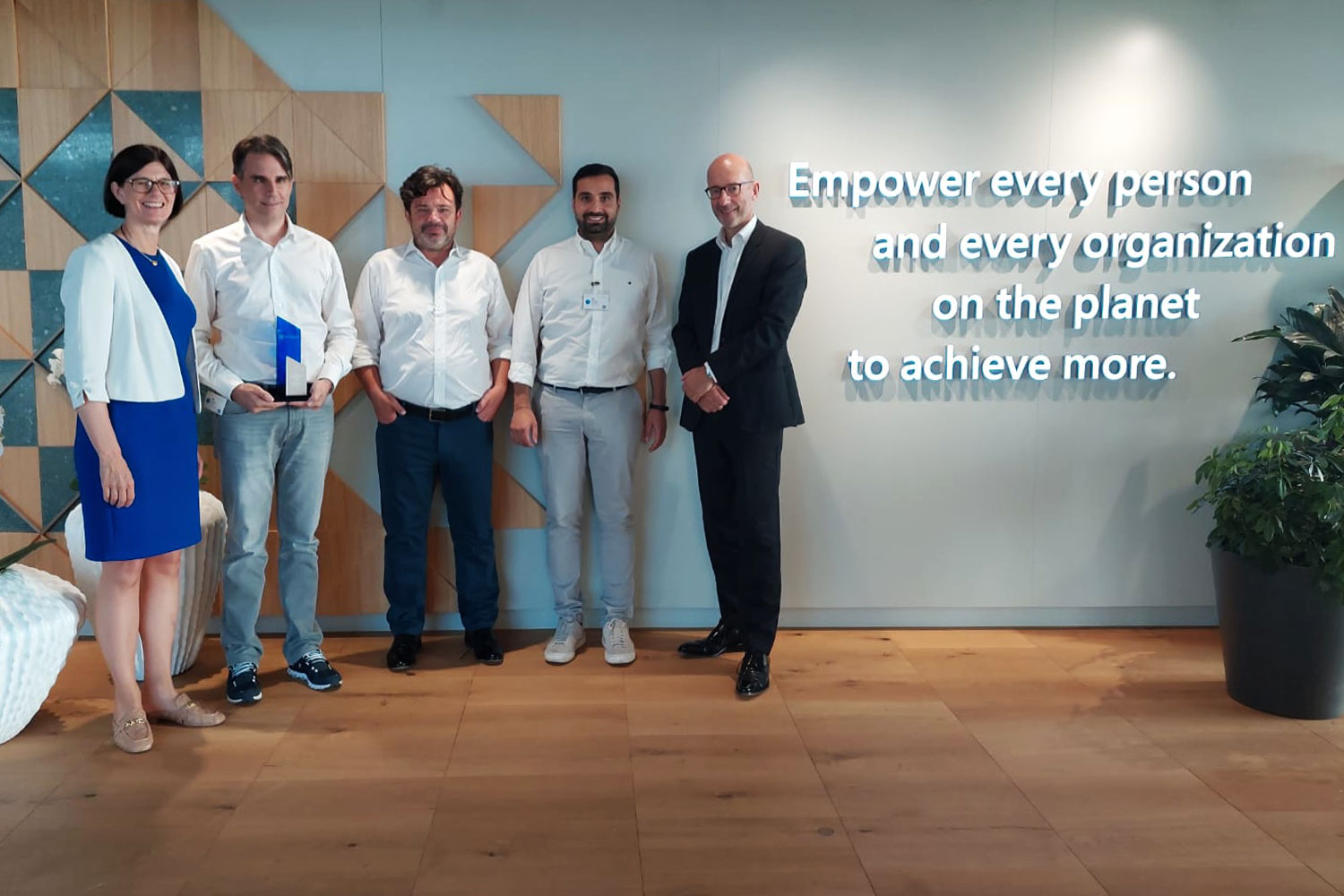 In the photo, from left:
Catrin Hinkel – Country General Manager at Microsoft Switzerland
Nicola Moresi – CEO Moresi.com
Andrea Nazari – Director Moresi.com
Marco Cataldi – Head of Microsoft Solutions Moresi.com
Andrew Reid – Global Partner Solutions Director, Member of the Microsoft Swiss Leadership Board