Dopo aver conseguito il premio come partner dell'anno nella categoria Application & Infrastructure nel 2021, Moresi.com si conferma anche quest'anno tra i migliori partner Microsoft in Svizzera e l'unico ad aver ricevuto questo riconoscimento in Ticino.
Moresi.com è orgogliosa di annunciare di aver conseguito il premio Microsoft Swiss Infrastructure Partner of the Year 2022. Un traguardo che è il riconoscimento degli sforzi fatti nel corso di quest'anno per accompagnare le aziende nel loro percorso di digitalizzazione attraverso le soluzioni e le tecnologie Microsoft e in particolare con la costruzione di infrastrutture basate su Azure.
«Non era affatto facile, né scontato, confermarsi anche quest'anno tra i migliori partner Microsoft in Svizzera – afferma Nicola Moresi, CEO di Moresi.com – Per questo, siamo ancora più entusiasti di questo premio che ci pone ancora una volta tra i principali partner Microsoft in Ticino. Abbiamo raggiunto questo grande traguardo grazie alla dedizione, alla passione e alla professionalità di tutto il nostro team. Questo premio è il frutto dell'impegno di ognuno e di un grande lavoro di squadra».
«In questi anni abbiamo sviluppato e coltivato con Microsoft una collaborazione reale, concreta e basata su un rapporto di fiducia reciproca– aggiunge Andrea Nazari, Director di Moresi.com – Questo premio è anche il culmine di questo percorso comune. Per cui, un ringraziamento doveroso va anche a tutto il team di Microsoft Svizzera che ci ha aiutato a supportare la crescita dei nostri clienti, ai clienti stessi che ci hanno scelto e a tutti gli altri partner con cui quotidianamente collaboriamo per offrire al mercato una gamma di servizi sempre più ampia».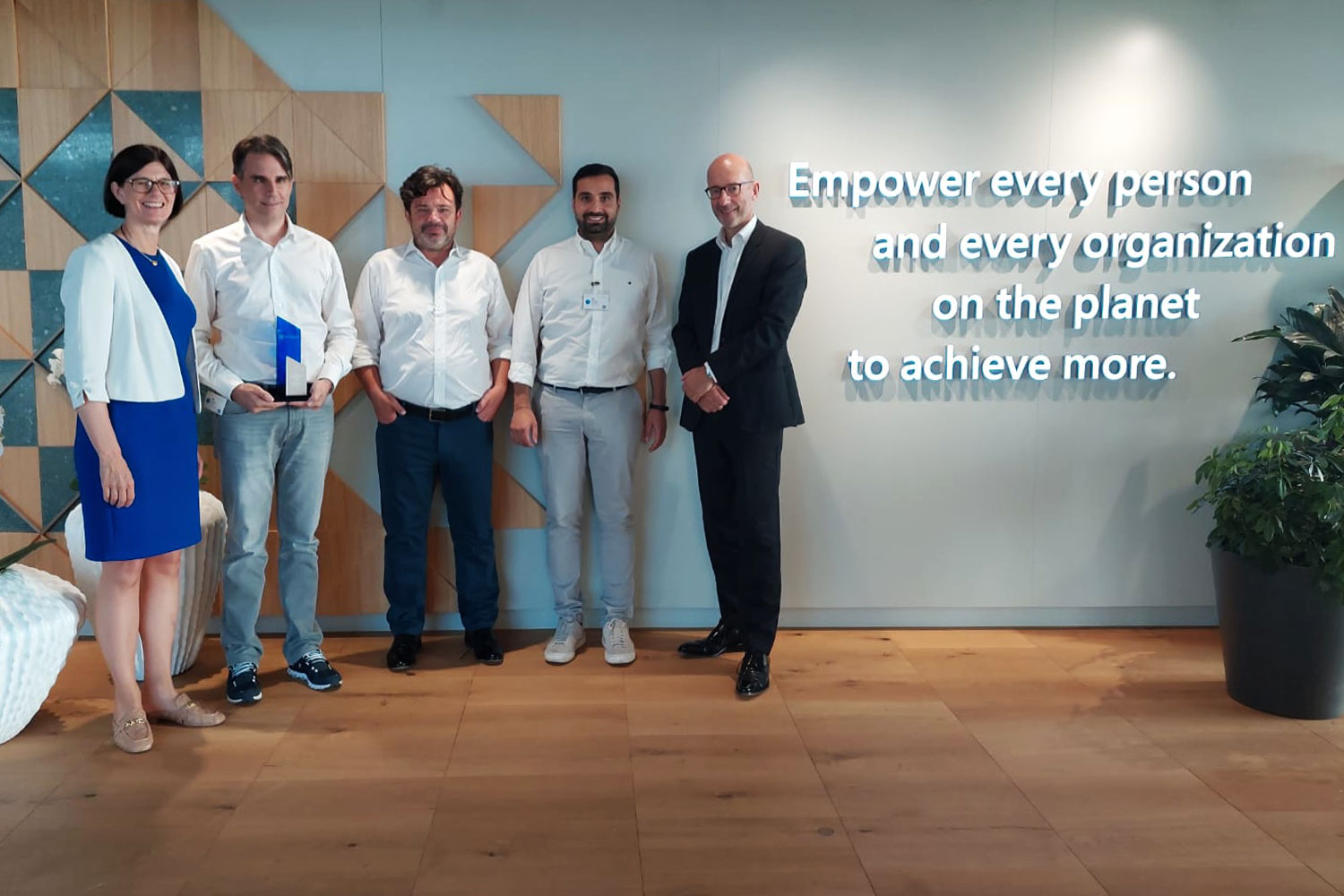 Nella foto, da sinistra:
Catrin Hinkel – Country General Manager at Microsoft Switzerland
Nicola Moresi – CEO Moresi.com
Andrea Nazari – Director Moresi.com
Marco Cataldi – Head of Microsoft Solutions Moresi.com
Andrew Reid – Global Partner Solutions Director, Member of the Microsoft Swiss Leadership Board